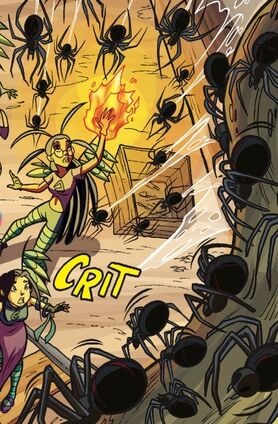 Underground Spiders are under ground creatures that mystically followed Dark Mother's commands.
History
They appear in the issue Water, Dark Mother ordered the spiders to attacked the guardians after the larva failed to defeat the guardians. They seem to be like ordinary spiders except that they are telepathically link with Dark Mother. They didn't stop the guardians in their quest to find the root of Irma's powers.
Ad blocker interference detected!
Wikia is a free-to-use site that makes money from advertising. We have a modified experience for viewers using ad blockers

Wikia is not accessible if you've made further modifications. Remove the custom ad blocker rule(s) and the page will load as expected.