'
"'
Stolen Spring"
 also called (Green Magic)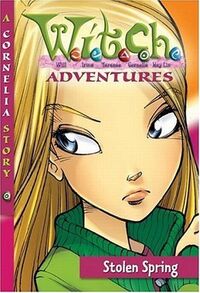 is the fourth novel by author Lene Kaaberbøl
Synopsis
Cornelia feels like a supermodel. When she's asked to be in a spring photo shoot for a magazine, she can't wait to get in front of the camera All goes well until lthe trees & flowers start to blossom out of control! Cornelia's powers can't stop the chaos, & she fears that she's lost her magic. Determined to keep evil from growing, she & the other Guardians must travel to another world to get to the root of the problem.
Ad blocker interference detected!
Wikia is a free-to-use site that makes money from advertising. We have a modified experience for viewers using ad blockers

Wikia is not accessible if you've made further modifications. Remove the custom ad blocker rule(s) and the page will load as expected.