Caleb and Cornelia's relationship is different in the Comic books from the in the anime.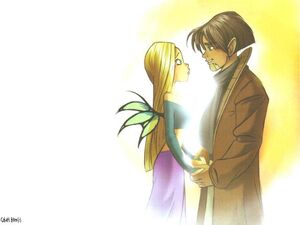 Chronology: Comic Book
In the Comic books it is a tragic romance for though they know that they both love each other they also both realise that they can not be together. They end up living in different worlds (Caleb on Meridian and Cornelia on Earth), eventually Caleb falls in love with Elyon- Cornelia's best friend.
Chronology: Tv Series
Ad blocker interference detected!
Wikia is a free-to-use site that makes money from advertising. We have a modified experience for viewers using ad blockers

Wikia is not accessible if you've made further modifications. Remove the custom ad blocker rule(s) and the page will load as expected.