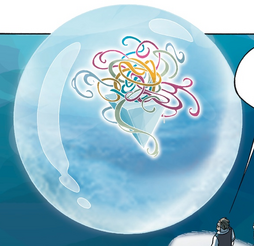 The Lumia
is a vastly powerful magical energy source that further energizes and increases the Teach 2b WITCH bus.
Magical Ribbons
Inside the barrier, there are five magical ribbons, each representing one of the elements, that are attracted to power. They are only visible to Kandor and the girls.
List of People Discovered by the Lumia
A baby (Telekinesis/Telepathy/Empathy)
Louisa Patterson (Invisibility/Intangibility)
Leah (Shapeshifting)
Luna Moore (Creating, speaking to and understanding all animals)
Ad blocker interference detected!
Wikia is a free-to-use site that makes money from advertising. We have a modified experience for viewers using ad blockers

Wikia is not accessible if you've made further modifications. Remove the custom ad blocker rule(s) and the page will load as expected.