Kader Peyton
is
Erin Peyton
's brother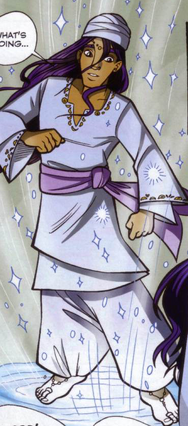 a young boy with dark complexionand has wavy purplish-blue hair
and part of the supporting cast of the Sixth Saga of the W.I.T.C.H. comic book series.
After Erin discovers that Tecla is the one responsible for hurting her loved ones, she switches sides and assists the Guardians with her brother until they decide to return to their homeland.
Ad blocker interference detected!
Wikia is a free-to-use site that makes money from advertising. We have a modified experience for viewers using ad blockers

Wikia is not accessible if you've made further modifications. Remove the custom ad blocker rule(s) and the page will load as expected.